We've been out of commission for a little bit in order to revamp the website, but with football just around the corner, we're back in the game. One of the things that isn't mentioned much in Randy Clements' career is his short stint at Southeastern University in Lakeland, FL. While there, he coached the O-Line and had a huge hand in offensive schematics. The 2017 Southeastern Fire team won their conference and placed highly in every offensive category. If you can have success at every other level, you can succeed at Florida State.
2017 Southeastern Offensive Stats with Clements
#1 Scoring Offense – 55.1 PPG
#2 Rushing Offense – 330.4 YPG
#3 Total Offense – 557.4 YPG
2017 Mid-South Conference – Sun Division Champions
Zone is not a finesse play
(even in small college football)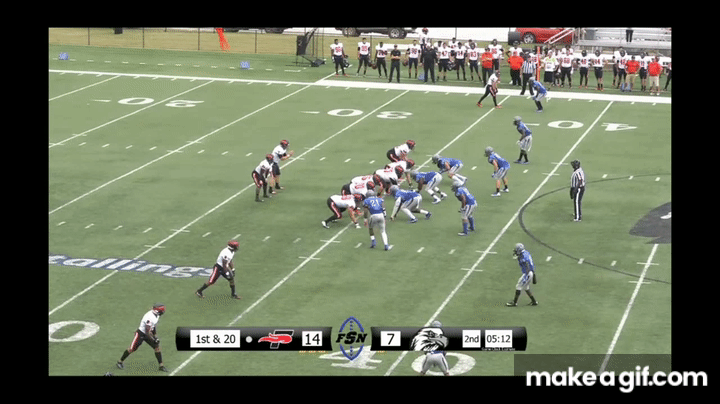 Noles fans won't soon forget Notre Dame stuffing our run game with a five-man box. Since you are responsible for an area, not a man, some people would say that Zone Blocking is "soft." As you saw in the spring and in the GIF above, Clements doesn't teach this concept as soft, but with physicality. Look how SEU sets a new line of scrimmage, manipulating the Faulkner defensive line to open a hole. If he can coach lower-level players the correct fundamentals and physicality, get ready to see it this fall.
Double Teams and Pulls will be Fundamentally Sound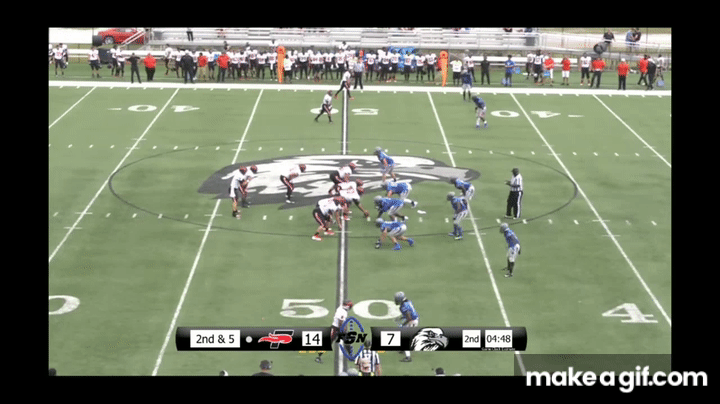 They say an educated football fan doesn't just watch where the ball goes, but the match-ups. Within that, the match-ups in the trenches are the most vital. 2018 FSU couldn't double team anyone off the line of scrimmage. Watch the left tackle and left guard above. They step with their inside foot, come hip to hip, and get movement on the Faulkner defensive tackle. They basically took him for a ride to the other side of the field. Watch the pulling guard work inside-out, hitting the inside shoulder of the defensive end, giving a huge crease for the ball carrier.
Why watch his NAIA Tenure?
If you can teach fundamentals and physicality to athletes that are "less gifted" or "undersized" when compared to those at the FBS level, it tells a lot. If you can teach undersized linemen how to play with leverage, larger athletes should be able to win matchups easier. Fundamentals are fundamentals, no matter the level. FSU fans should be ecstatic that we have someone teaching the O-Line with such a variety of success.
If you enjoyed this article, be prepared – a part III will be coming out soon, focusing on FSU's own O-Line play in the spring game.
JOIN OUR FORUM
Click anywhere in this sentence to join our college football forum. We have many different teams' fans on here that are worth checking out! Get ready for the season and join a highly focused college football forum!